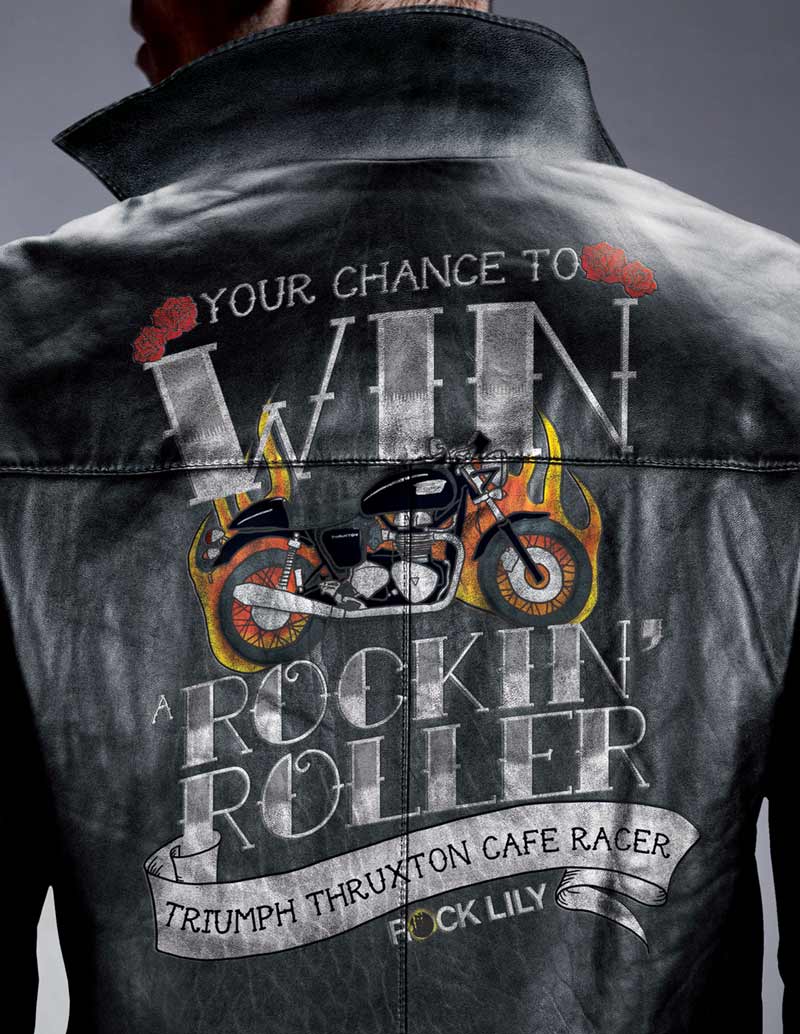 Rock Lily is a live music venue and specialist Tequila bar located in Sydney. The client wanted
to become a hub for Rock-a-Billy enthusiasts and acquired a Triumph motor-cycle for use
as a competition prize.
scroll for more.

We developed a print and digital campaign to promote the competition. Together with a copywriter, we developed a tone of voice and style which reflected both the venue and the target audience. I was responsible for the art direction of key imagery and design.
ART DIRECTION
DESIGN